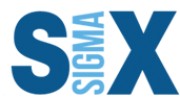 Premier Lean Six Sigma Training Provider Launching Classes Across the United States
Austin, TX, September 16, 2015 (Newswire.com) - Keeping up with the high demand for professionally trained Six Sigma professionals, leading training provider SixSigma.us is announcing a full schedule of classes for the fall and into 2016, including a new Quality by Design (QbD) course in Philadelphia, PA.
With classes in Houston, Los Angeles, Chicago, and several other cities across the country, the curriculum offers training and certification for White Belt, Yellow Belt, Green Belt, Black Belt, and Master Black Belt. Classes range from one to four weeks, and provide training, exams, and live projects to meet the specific belt requirements.
SixSigma.us is featuring a Quality by Design (QbD) course on September 28th in Philadelphia. The class provides an overview of the practical application of QbD within the pharmaceutical space. As a classic application of Design for Six Sigma principles, the QbD course discusses the overall framework and tools used within the discipline, including risk-based quality management, statistical design of experiments (DoE), robust process design, and real-time process control through process analytical technology (PAT).
Peter Peterka, Founder and CEO of Global Six Sigma LLP, is excited about the breadth of classes offered. "Demand is real high for quality Six Sigma professionals, and the fall months are traditionally a popular time for enrollment into our programs," he said. 
Six Sigma is a methodology used to improve business processes by using data and statistical analysis as opposed to guesswork. Introduced back in 1986 at Motorola Corporation, it has since developed into a popular discipline used by Fortune 500 companies to improve processes, minimize error, and drive profitability. 
Share: