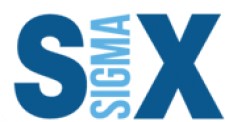 Leading Lean Six Sigma Training Provider 6Sigma.us Announces a Dynamic Training Event in Boston
Austin, Texas, June 9, 2016 (Newswire.com) - Six Sigma training provider 6Sigma.us is launching its summer program in Boston, Massachusetts for 2016. The city, considered among the 30 most economically powerful cities in the world, will serve as the backdrop for this dynamic event, and will feature a Master Black Belt certification course.   
The already confirmed events in Boston will feature a Master Black Belt certification program, but will also offer training and certifications for Black Belt practitioners and Lean Fundamentals. The Black Belt training is two weeks in duration and requires a prior Green Belt certification. The Lean Fundamentals program is a four day course, starting with Lean Basics like 5S, Kanban, Value Stream Mapping, and Kaizen, then covers advanced concepts that use data and analysis within a DMAIC roadmap to design an optimized process layout.
Peter Peterka, Founder and CEO of Global Six Sigma LP, said, "We are proud to offer these dynamic and challenging training and certifications in Boston for anyone seeking to either start a new career in Six Sigma or increase their professional competency. Our instructors and mentors offer real world experience and have worked across numerous industries."
The 6Sigma.us curriculum is both flexible and focused, and keeps in mind the individual application of the methodologies. With Boston being the international center for higher learning and education, Peterka is excited to be able to offer this training opportunity in the largest city in New England. "The region is known for its historical significance, but is also an international hub for higher education and business alike. It is the perfect environment for Six Sigma and Lean practitioners to gather and learn."  
For more information on 6Sigma.us training, please visit the website.
Source: Global Six Sigma LP
Share: