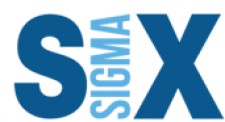 AUSTIN, Texas, May 31, 2019 (Newswire.com) - Leading Six Sigma training provider 6sigma.us is gearing up for a busy summer with its popular Green Belt training class, being held in Atlanta at Hampton Inn and Suites Atlanta Buckhead Place.
6sigma.us's internationally recognized Green Belt course is perfect for those individuals who have been tasked to improve existing processes at their company or organization. These processes may include those that aren't standardized or don't have established metrics. The company may also need to reduce errors or the cycle time of those processes. 
The first week of the public Green Belt classes runs 4.5 days and starts July 15, 2019, at 8:00 a.m. and ends at 5:00 p.m. Monday through Thursday. The second week starts August 12, 2019, and runs four days. 
There has been increasing interest at large organizations for Six Sigma trained professionals at all levels. "Our Green Belt courses are the most popular classes in our curriculum by far," said Peter Peterka, founder and CEO of Global Six Sigma USA LP. 
In addition to Green Belt training, 6sigma.us offers White, Yellow, Black, and Master Black Belt classes in a variety of formats, including online and onsite training. Learn more about 6sigma.us's variety of training options on the website.
About 6Sigma.us 
6Sigma.us, a division of Global Six Sigma USA LP, is a leading provider of Lean Six Sigma training, providing instruction to individuals and companies. Instructors and mentors bring 10 to 30 years of real world, hands-on experience implementing Lean and Six Sigma. The company provides a wide range of flexible, modular standard programs, including classroom, online, onsite and blended training options.
Source: Global Six Sigma USA LP
Share: