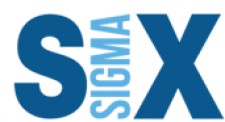 AUSTIN, Texas, March 29, 2019 (Newswire.com) - Confirmed for delivery, 6sigma.us is excited to announce its Chicago Six Sigma Master Black Belt training program, being held in May and June at the Marriott Courtyard Chicago Downtown. 
The Master Black Belt certification training provides a focused approach to Six Sigma projects and statistical methods. This two-week training is perfect for those who have already earned their Black Belt and are looking to take their career to the next level with new tools. 
"We're proud of the fact we keep our students ahead of the curve in the Six Sigma profession," said Peter Peterka, founder and CEO of Global Six Sigma LP. "Our Master Black Belt curriculum blends the traditional foundation of Six Sigma but incorporates the latest technologies and methods used by some of the largest organizations around the world."
The 2019 training schedule offers extensive training, exams and live projects to meet the specific requirements for businesses and organizations seeking Six Sigma trained professionals. In addition to Master Black Belt training, 6sigma.us offers White, Yellow, Green and Black Belt classes in a variety of formats, including online and onsite training.
Learn more about 6sigma.us' Six Sigma Master Black Belt training on the website.
About 6Sigma.us 
6Sigma.us, a division of Global Six Sigma LP, is a leading provider of Lean Six Sigma training, providing instruction to individuals and companies. Instructors and mentors bring 10 to 30 years of real-world, hands-on experience implementing Lean and Six Sigma. The company provides a wide range of flexible, modular standard programs, including classroom, online, onsite and blended training options.
Source: Global Six Sigma LP
Share: