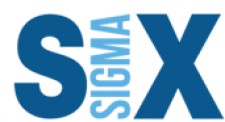 6sigma.us Announces Lean Master and Lean Sensei Training
AUSTIN, Texas, June 13, 2019 (Newswire.com) - Leading Six Sigma training provider 6sigma.us has announced an expanded roster of Lean training classes for 2019 in response to consumer demand, with the first set of classes scheduled in Chicago for the fall.
The organization's new Lean Master program is part of a comprehensive series of trainings that offers a complete certification track towards becoming a Lean Sensei. The Lean Master classes are being offered through public open registration classes, as well as onsite at designated locations, with the first of the series being offered in Downtown Chicago on September 23-26, 2019.
The other program, Lean Sensei, is the final step in the journey towards becoming a Lean Sensei. This program is offered both onsite at a location and through public open registration classes. The next Lean Sensei program is scheduled in Downtown Chicago on October 28-31, 2019. 
Both certification programs are conducted over four days, and have certain prerequisites. "Training for the program is available for those working in manufacturing and within service-based companies," said Peter Peterka, founder and CEO of Global Six Sigma USA LP. 
In addition to Lean training, 6sigma.us offers White, Yellow, Green, Black, and Master Black Belt classes in a variety of formats, including online and onsite training. Learn more about 6sigma.us's variety of training options on the website.
Source: Global Six Sigma USA LP
Share: