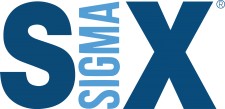 Leading Six Sigma Training Provider 6sigma.us Gears up for Florida Training Sessions
Austin, Texas, August 17, 2017 (Newswire.com) - It's back to school season for students across the United States, and that includes business professionals seeking advanced Six Sigma training. Leading Lean Six Sigma training provider 6sigma.us will be launching their two week Six Sigma Master Black Belt training program in Orlando, Florida September 18th. 
The program, taking place at the Marriott Courtyard Orlando Lake Buena Vista, provides an advanced and focused approach to Six Sigma projects and statistical methods, and is available to certified Six Sigma Black Belts. 
Peter Peterka, founder and CEO of Global Six Sigma USA LP, said, "We're excited for the opportunity to bring professionals across various industries to our Master Black Belt training program in Orlando. Our trainers have real world experience and bring a lot to the table for our students."
Students who have successfully completed this training will be able to: 
    •    Perform higher level Factorial Experiments
    •    Explain the concepts and use high levels of statistical testing
    •    Use various charts to analyze processes
    •    Use Minitab to create charts, graphs, and plot maps
The company has also just announced its training schedule for 2018 and is available for viewing on the 6sigma.us website. 
Source: Global Six Sigma USA LP
Share: