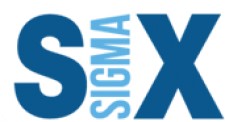 Premier Lean Six Sigma Training Provider Announces 2018 Classes
Austin, Texas, December 7, 2017 (Newswire.com) - With the Lean Six Sigma profession growing by leaps and bounds in the last several years, the need for certified Six Sigma professionals is at an all-time high. To fill the demand, leading training provider 6Sigma.us is announcing a full schedule of classes for 2018. 
6Sigma.us is currently offering classes in Orlando, Dallas, San Francisco, and several other cities across the country in January 2018. From training and certification for Green and Black Belt to new online offerings in Root Cause Analysis, classes meet a wide variety of professional needs and training environments. 
Six Sigma is a methodology used to improve business processes by utilizing data and statistical analysis, and has gained significant importance in the business world since its start in the 1980s. The methodology helps save money, reduce errors, and improve customer satisfaction across an organization.
The schedule for 2018 offers classes across the country, providing extensive training, exams, and live projects to meet the specific belt requirements. "In addition to our regularly scheduled classes, we're thrilled to be bringing other online options for those who seek them," said Peter Peterka, founder and CEO of Global Six Sigma LLP. 
6sigma.us was the first Six Sigma provider to offer the first two weeks of the Green and Black Belt together, allowing for students of both levels to attend training together, improving internal synergy and collaboration while also providing greater organizational flexibility. 
About 6Sigma.us 
6Sigma.us, a division of Global Six Sigma LLP, is a leading provider of Lean Six Sigma training, providing instruction to individuals and companies. Instructors and mentors bring 10 to 30 years of real world, hands-on experience implementing Lean and Six Sigma. The company provides a wide range of flexible, modular standard programs, including classroom, online, onsite, and blended training options.
Source: Global Six Sigma LLP
Share: